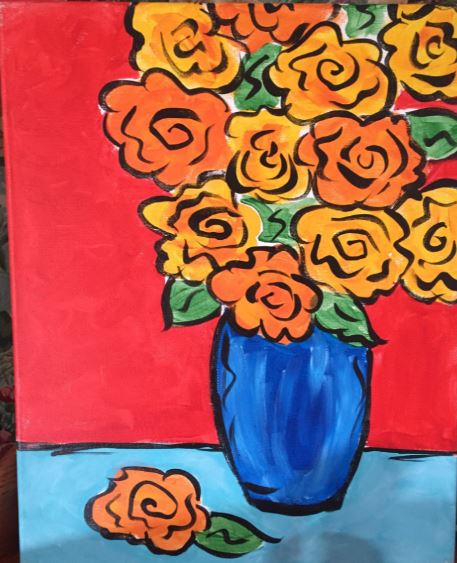 The May event for the ski club is Paint Night on May 19th at the Coffee Bar downtown Parkersburg. To rsvp, go to their link on facebook, and mark "Going". Also, message the Coffee Bar directly via Facebook and request your spot for THURSDAY, May 19. Then show up and pay when you get there. Also, message Courtney Ahlborn and she will save a seat for you at the Ohio Valley Ski Club table!!! Should be fun.
They do not have their liquor license yet, but they said we can bring our own wine!  whew!  Not sure I can paint without a glass of wine!
I really hope I can paint this!
Nancy